The Best Way to see sark
Boat trips with sark locals
Charters
If you are a larger group and/or would just like the boat to yourself we can also arrange charter trips. We can also do specific tours, such as a 1 hr trip to see the sea birds of L'Etac, an early morning or late evening trip, or perhaps you fancy a trip around to one of Sark's secluded bays. We can provide Kayaks, snorkeling gear and even a packed lunch. Please contact us by email to sarkboattrips@gmail.com or by calling +447911764246 and we will arrange a tour to suit you.
Sark is the crown jewel of the Channel Islands, nestled in between Guernsey and Jersey.
Sark offers a truly unique holiday experience for those wanting to escape the bright lights and noise of the city. A visit to our car-free island is like a step back in time and visitors are sure to be blown away by the stunning scenery, bays, coastal paths and cliff top views.
Sark is also the world's first 'Dark Sky' Island, offering spectacular star gazing throughout the year and the Goliout headland is a world recognized Ramsar site
The Island's 22 mile coastline is a treasure trove of small coves, creeks, caves, inlets and bays, all teaming with sea life both above and below the water.
Did you know?:
Sark has a tidal range of around 10m. which means no trip around the island will be the same, on some tides we can access caves, on others we can get within touching distance of some of the off=shore rocks.
On a 'Spring low' tide we can show you some of the many scrambling routes on Sark.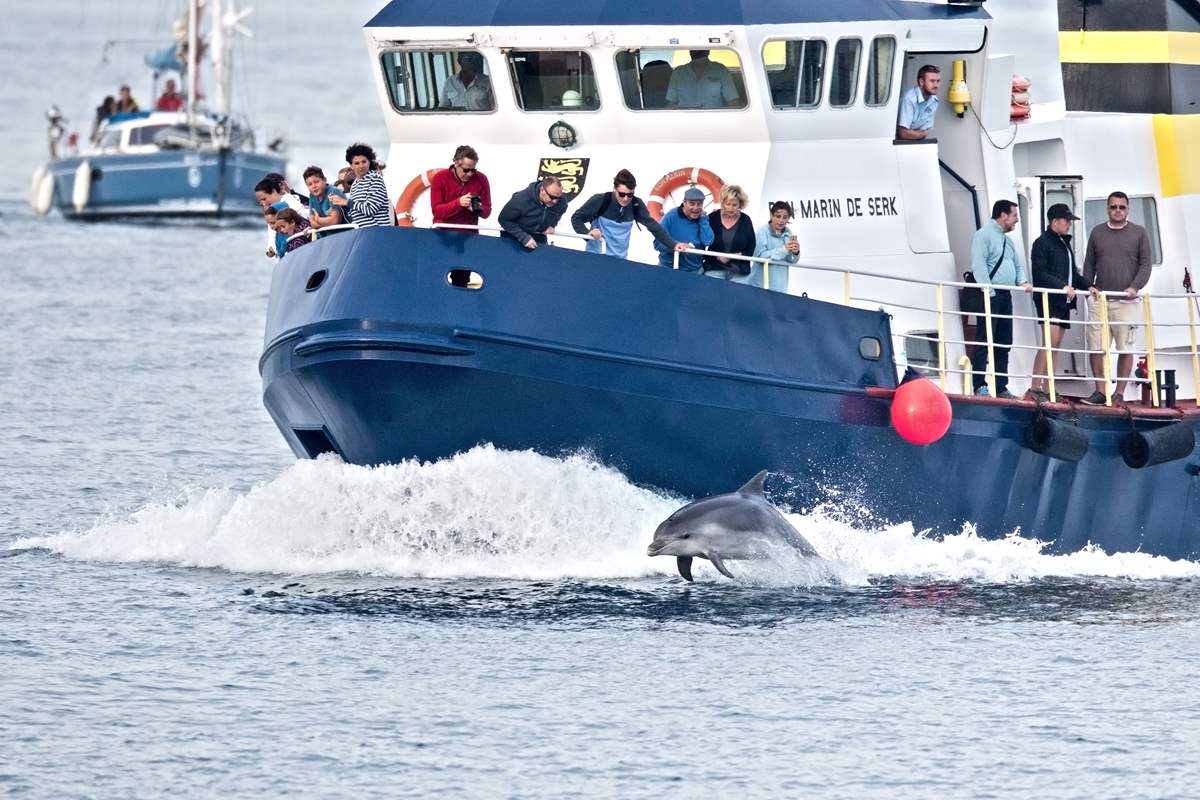 Just a 50 minute boat ride from Guernsey, Sark feels an entire world away. Several ferries run daily during summer with daily trips during off season.
Visit the Isle of Sark shipping website for more info and online booking
We also offer 4* accommodation on the island at Sue's BnB,
'Sue's B&B is the perfect place for settling into Sark life. Relax in the award winning garden on sunny days or use it as a base to explore the sandy beaches and hidden caves and at night explore the galaxy with our telescope'
Book by calling +44 1481 832107 or emailing sueguile@hotmail.com
"For regular visitors to Sark 'going around with George' is an intrinsic part of holidaying on the Island, akin with cream teas and a walk to Venus Pool. For first time visitors, this charming and gentle voyage is essential. Not only can you spend the rest of your stay trying to rediscover the myriad secret swimming and bathing spots that George reveals but the circumnavigation offers an intriguing glimpse into the soul of the Island itself. The salty cocktail of craggy cliffs and swirling blue-green sea accompanied by the piping call of oyster-catchers and George's tales of Island life can only leave you wanting more."
Reservations
You can book your trip with us either by using the online booking system, or you can also contact us by:
Phone: +44 7911 764246
Email: sarkboattrips@gmail.com
Booking through your hotel or the Sark or Guernsey Tourist Information centres.
During the summer months we can get quite busy so please book in advance if at all possible.